Acquisition of Pafra Adhesives 2022
Louis Piette en Xavier Desimpel (Gluecom) doen nieuwe strategische overname in het Verenigd Koninkrijk
KORTRIJK – De West-Vlaamse lijmgroep Gluecom van Xavier Desimpel en Kortrijkzaan Louis Piette, heeft haar Engelse collega Pafra Adhesives Ltd overgenomen, nauwelijks een jaar na de overname van Britannia Adhesives Ltd. Pafra is de Britse marktleider in UK in diverse nichetoepassingen voor industriële lijmen (zoals voor de productie van enveloppes en de kartonverwerkende industrie), en op zich groter dan de 3 bestaande Britse vestigingen van Gluecom.

Gluecom is één van Europa's meest gerenommeerde fabrikanten van industriële lijmen. De groep heeft vestigingen in België (Brugge en Lokeren), Frankrijk (nabij Parijs), Polen (bij Warschau) en in het Verenigd Koninkrijk (Manchester, Birmingham, Brentwood en Basildon). De producten worden gebruikt in de meest brede sectoren van de industrie.
Door deze overname verdubbelt de omzet in UK tot bijna 25 miljoen euro, meer dan de helft van de groepsomzet (45 miljoen euro). Een opvallende evolutie na de Brexit, maar deels ook daardoor te verklaren. Importeren en exporteren naar en vanuit UK wordt moeilijker door bijkomende administratie en hogere transportkosten. Vooral voor kleinere bedrijven is dit een belangrijke extra last. Gluecom is reeds lange tijd actief in zowel UK als het continent, en is als exportbedrijf, ook buiten Europa, vertrouwd met deze problematiek.

Gluecom was op zoek naar extra capaciteit om aan de toegenomen vraag in UK te kunnen voldoen. Toen de groep gepolst werd naar haar eventuele interesse in een overname van Pafra, moest het dan ook geen twee keer nadenken. Op korte termijn kon het exclusieve overnamegesprekken bedingen, die op 1 maart positief afgerond werden.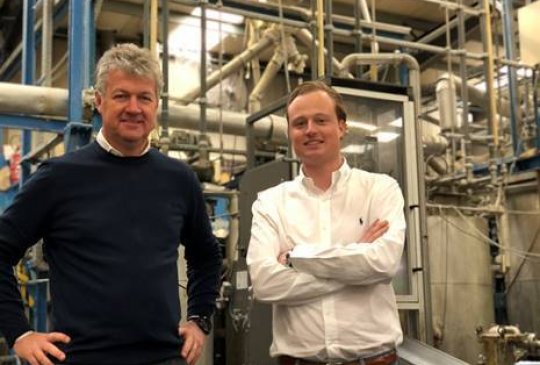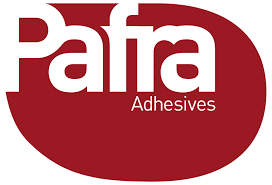 Center of excellence
De Britse activiteiten werden ondergebracht in een nieuwe tussenholding Gluecom UK, dat in totaal een 50-tal medewerkers zal tellen. Dankzij de overname van Pafra kunnen belangrijke synergievoordelen gerealiseerd worden op talrijke domeinen. Pafra heeft een bijzonder sterke knowhow, en wordt op het vlak van koudlijmen het '
centre of excellence
' voor de volledige groep.
Gluecom produceert koudlijmen op verschillende sites in UK, Frankrijk en België. Pafra heeft zich in de afgelopen jaren ook gespecialiseerd in watergedragen pressure sensitive lijmen, wat voor de Gluecom groep een nieuwe, interessante niche wordt. Deze lijmen worden onder andere toegepast in hoogwaardige, technische tapes en labels. De topproducten van Pafra zullen via de verkoopkanalen van Gluecom ook in andere Europese landen verkocht worden.
Artikel geschreven door Karel Cambien:
https://www.made-in.be/west-vlaanderen/louis-piette-en-xavier-desimpel-gluecom-doen-nieuwe-strategische-overname-in-het-verenigd-koninkrijk/
Gluecom - Pafra.pdf
Ondernemers7-2022_Deel8.pdf